Wedding Ring Lost at Ceremony Found and returned at Redington Beach, Florida
April and Tony came to Florida from Michigan to have a Beach Wedding and were joined by their families on Redington Beach just before sundown for the ceremony. As the ring bearer was making his way to the alter one of the rings fell off the pillow that he was carrying. The ceremony continued without the ring and afterwards someone brought a rake and started searching for the ring. Meagan one of the wedding planners, looked up the Ringfinders knowing that they had helped another couple find a lost ring two years ago on Sunset Beach. She called Tom Jones and asked if anyone could get there before dark to search for the ring. Tom and Joe headed out immediately and called Stan Flack to see if he could help with the hunt.
Upon arrival they ask what metal the ring was made of and got several answers from the family. Some said Silver, White gold and the most common answer was platinum. They started hunting the path that the wedding party had walked but did not find the ring. After expanding the search farther back on the path Tom got a good gold signal and up came the "14 K White Gold" ring. The Bride and Groom were busy with the Wedding Photographer getting pictures as the sun was setting but took time out to show how grateful they were that the ring was found.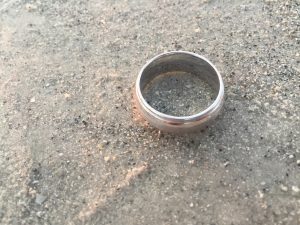 The SRARC Ring Finders Metal Detecting Service-Tampa Bay Area, Pinellas, County, Manatee County, and Sarasota County.
Lost Something Important? We can HELP, Our service is FREE!!!
Donations to the club are accepted.
The Ring Finders Metal Detecting Service in the Tampa Bay area can locate your lost engagement ring, wedding ring, favorite piece of jewelry, family heirloom, or other important personal item.
We will send a team of metal detector experts to search virtually any location, some of the most common are parks, beaches, creeks, and even your own back yard. If you lost your RING or other precious item "Don't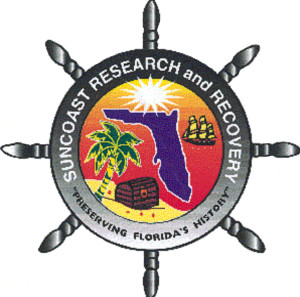 Wait-Call Now!"
Largo
Stan…727 421 9293
St. Pete
Tom…727 415 7968
Dunedin
Howard…727 631 4191
Bradenton-Sarasota
Wayne…813 367 7459
The Suncoast Research and Recovery Club Ring Finders Recoveries