Heirloom Pendant Lost, Found and Returned in Tampa, Florida
Chelsea spent the day in her backyard, first creating a small garden and then preparing the rest of the area for grass. She finally finished the prep work and seeded the area. She got out the hose and hand water everything and then as she was putting away the hose she noticed her necklace was broken. When she checked she found that the gold pendant with an image of Jesus on it that her grandfather had given to her for safe keeping was gone. Her grandfather had worn the pendant his whole life and when he recently was confined to the hospital he wanted her to keep it safe for him. When she discovered it was lost she was devastated. She got down on her hands and knee's and cried as she searched for hours. When she did not find it, she decided she needed to rent a metal detector. When she googled "metal detector rental" SRARC came up and she called Mike Miller. Mike explained that we do not rent metal detectors but we would be happy to come out and search for the pendant. Mike call for a hunt the next day and Wayne Cree agreed to meet him at the site. Wayne and Mike searched for about 5 minutes and then Mike got a good hit close to where the new garden was. Sure enough it was the pendant. Chelsea was so relieved and happy she gave us a big hug and a giant smile. SRARC is so happy to have returned this special keepsake to Chelsea and we wish her grandfather a quick and complete recovery.

The SRARC Ring Finders Metal Detecting Service-Tampa Bay Area, Pinellas, County, Manatee County, and Sarasota County.
Lost Something Important? We can HELP, Our service is FREE!!!
Donations to the club are accepted.
The Ring Finders Metal Detecting Service in the Tampa Bay area can locate your lost engagement ring, wedding ring, favorite piece of jewelry, family heirloom, or other important personal item.
We will send a team of metal detector experts to search virtually any location, some of the most common are parks, beaches, creeks, and even your own back yard. If you lost your RING or other precious item "Don't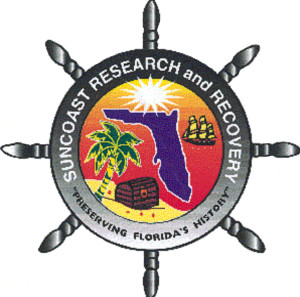 Wait-Call Now!"
Stan…727 421 9293
Tom…727 415 7968
The Suncoast Research and Recovery Club Ring Finders Recoveries