Wedding Ring Lost, Found, and Returned on Madeira Beach, Florida
Bobby and his new bride were spending their final day on the beach in Madeira Beach with Bobby's parents. Bobby decided to go for a swim and took his wedding ring off and put it on his towel before going into the ocean. Once Bobby got back to his trowel he picked it up and shook it off to dry off and just then remembered his ring was on the Towel. The family frantically searched the sand with their hands to no avail. Bobby's mom, Louise searched the internet for a metal detector when she came across the SRARC web page. Louise gave Stan Flack a call and arrangements were made to meet within the next 30 minutes. Upon arrival, Stan was given a quick download on the tragic events and went to work. After a few passes, Stan got a clear signal and sure enough, there was Bobby's ring. All were very relieved since Bobby had only had the ring a few months and was heading out in the morning back to New Jersey. One happy guy. Noo ne wants to start out in the dog house. Smiles and hugs around!

The SRARC Ring Finders Metal Detecting Service-Tampa Bay Area, Pinellas, County, Manatee County, and Sarasota County.
Lost Something Important? We can HELP, Our service is FREE!!!
Donations to the club are accepted.
The Ring Finders Metal Detecting Service in the Tampa Bay area can locate your lost engagement ring, wedding ring, favorite piece of jewelry, family heirloom, or other important personal item.
We will send a team of metal detector experts to search virtually any location, some of the most common are parks, beaches, creeks, and even your own back yard. If you lost your RING or other precious item "Don't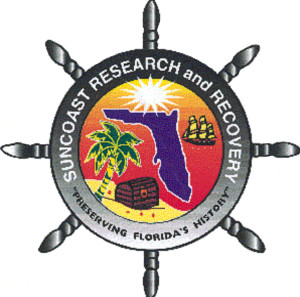 Wait-Call Now!"
Stan…727 421 9293
Tom…727 415 7968
The Suncoast Research and Recovery Club Ring Finders Recoveries