Brand New Wedding Ring Lost, Found, and Returned on Madeira Beach, Florida
Stan and Linda Flack got a call from a friend whose son Kyle lost his wedding ring off their dock last Sunday. They had just attended his wedding in February so you can imagine how upset he was. One attempt was done but it was windy, cold and too deep. Second trip had a little less wind and lower tide, bingo. Return number 52 for Stan and it was a tough one. Had to take 2 cracks at this one which landed in what felt like chocolate pudding. In the end, it found its way into his scoop.
Way to stay at it Stan…Dock hunts are extremely tough!

The SRARC Ring Finders Metal Detecting Service-Tampa Bay Area, Pinellas, County, Manatee County, and Sarasota County.
Lost Something Important? We can HELP, Our service is FREE!!!
Donations to the club are accepted.
The Ring Finders Metal Detecting Service in the Tampa Bay area can locate your lost engagement ring, wedding ring, favorite piece of jewelry, family heirloom, or other important personal item.
We will send a team of metal detector experts to search virtually any location, some of the most common are parks, beaches, creeks, and even your own back yard. If you lost your RING or other precious item "Don't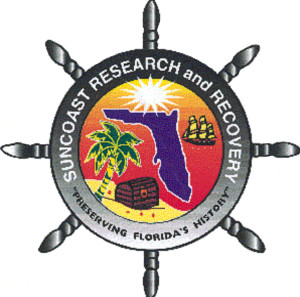 Wait-Call Now!"
Stan…727 421 9293
Tom…727 415 7968
The Suncoast Research and Recovery Club Ring Finders Recoveries