Platinum Wedding Ring Lost, Found, and Returned on Madeira Beach, Florida
Erik and his family were enjoying a game of volleyball on Madeira Beach when his wife felt her Platinum 3 ring set slip off her finger. They gathered to whole family around the area and started searching for the rings. One of the group happened to see something shining which was the post and diamond of the engagement ring. After this they started searching with small sifters and found a second ring. They had no luck finding the third. Erik asked someone to google metal detectors and one of the members found a detector APP and downloaded that and hunted with his phone. Then they searched for metal detectors that they could buy. In that search they came across theringfinders.com and called SRARC, talked to Mike Miller then called Tom Jones. Tom agreed to meet them at the beach after dinner. He and Joe Szemer headed out and met up with Erik and his son Jackson. Erik led them to the volleyball court and drew a square in the sand where the first two rings were found and hopefully the third would be found. Tom and Joe started hunting and within minutes the ring was in Tom's scoop and returned to Erik. Jackson wanted to go back to the condo and trick his mother into thinking that the ring was not found. "Not Recommended".

The SRARC Ring Finders Metal Detecting Service-Tampa Bay Area, Pinellas, County, Manatee County, and Sarasota County.
Lost Something Important? We can HELP, Our service is FREE!!!
Donations to the club are accepted.
The Ring Finders Metal Detecting Service in the Tampa Bay area can locate your lost engagement ring, wedding ring, favorite piece of jewelry, family heirloom, or other important personal item.
We will send a team of metal detector experts to search virtually any location, some of the most common are parks, beaches, creeks, and even your own back yard. If you lost your RING or other precious item "Don't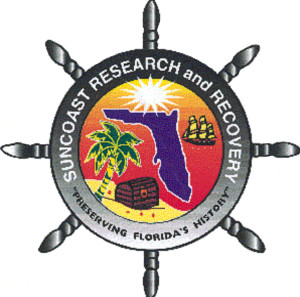 Wait-Call Now!"
Stan…727 421 9293
Tom…727 415 7968
The Suncoast Research and Recovery Club Ring Finders Recoveries