Heirloom Engagement Ring Lost, Found, and Returned at Pass-A-Grille Beach, Florida
John, Christine and their family were visiting from Stone Mountain, Georgia. Sunday afternoon they were enjoying a day on the beach, Christine was in the water throwing a football when she felt her ring come off. She screamed out that she had lost her ring. Her daughter saw the ring fly through the air and into the water.
The ring she had just lost was a family heirloom that John had given here upon their engagement. The whole family and and friends started searching frantically for the ring but to no avail. John decided to search for professional help and his google search led him to theringfinders.com website and eventually to SRARC. He called Tom Jones and asked for help. Tom called Joe Szemer and immediately headed out to the beach. Upon arrival they met up with John, Tom headed to the beach with a detector and Joe stared the arduous task of finding a parking spot.
Tom went into the water with John and Christine to the location that they felt the ring should be. Tom told Christine to stand in that spot and not move so he could use her as a reference point. He circled around her and John and gridded the area first east and west then north and south. After 30 minutes Joe finally enters the water to start hunting as he is searching his way out toward Christine, Tom noticed Christine heading to the beach with her head down and her face in her hands. As she walked away Joe moved into the spot she was standing and got a target. After a couple of scoops he looked up at John and asked "What does the ring look like?" It was in his scoop. A scream was let out and everyone came running out into the water.

The SRARC Ring Finders Metal Detecting Service-Tampa Bay Area, Pinellas, County, Manatee County, and Sarasota County.
Lost Something Important? We can HELP, Our service is FREE!!!
Donations to the club are accepted.
The Ring Finders Metal Detecting Service in the Tampa Bay area can locate your lost engagement ring, wedding ring, favorite piece of jewelry, family heirloom, or other important personal item.
We will send a team of metal detector experts to search virtually any location, some of the most common are parks, beaches, creeks, and even your own back yard. If you lost your RING or other precious item "Don't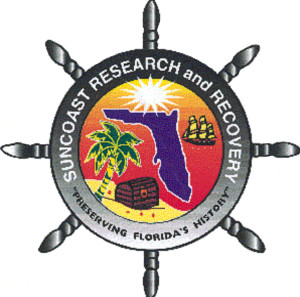 Wait-Call Now!"
Stan…727 421 9293
Tom…727 415 7968
The Suncoast Research and Recovery Club Ring Finders Recoveries