Wedding Ring Lost Found and Returned at Holmes Beach, Anna Maria Island, Florida
Steve and Emily were visiting Anna Maria Isand from Chicago for a little R & R from the winter weather. They set a couple of lounge chairs up on the beach and sat down to put on their sun protection. Steve pulled his weeding ring of and set it on his lap, then proceeded to apply the lotion. A few minutes later he felt the urge and got up to go the the restroom. About 20 steps later he remembered he had not returned his ring to his finger. He quickly returned to his chair and began searching the sand for his wedding ring. His wife, Emily, soon joined the search sifting through the sand with her fingers. They had no luck so Steve googled "metal detector rental" and up popped SRARC. He called Mike who was in downtown Bradenton at the time and they agreed to meet as soon as Mike could get down to the beach. Thirty minutes later Mike arrived and Steve lead him to the spot where they had been sitting. In a few swings, bada bing, and the ring was returned to Steve. We had lots of smiles and some cheering from the beach crowd as he returned it to his finger.

The SRARC Ring Finders Metal Detecting Service-Tampa Bay Area, Pinellas, County, Manatee County, and Sarasota County.
Lost Something Important? We can HELP, Our service is FREE!!!
Donations to the club are accepted.
The Ring Finders Metal Detecting Service in the Tampa Bay area can locate your lost engagement ring, wedding ring, favorite piece of jewelry, family heirloom, or other important personal item.
We will send a team of metal detector experts to search virtually any location, some of the most common are parks, beaches, creeks, and even your own back yard. If you lost your RING or other precious item "Don't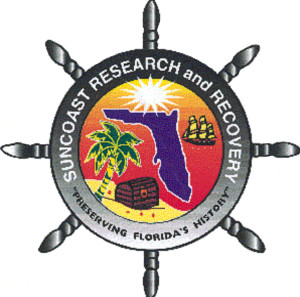 Wait-Call Now!"
Stan…727 421 9293
Tom…727 415 7968
The Suncoast Research and Recovery Club Ring Finders Recoveries